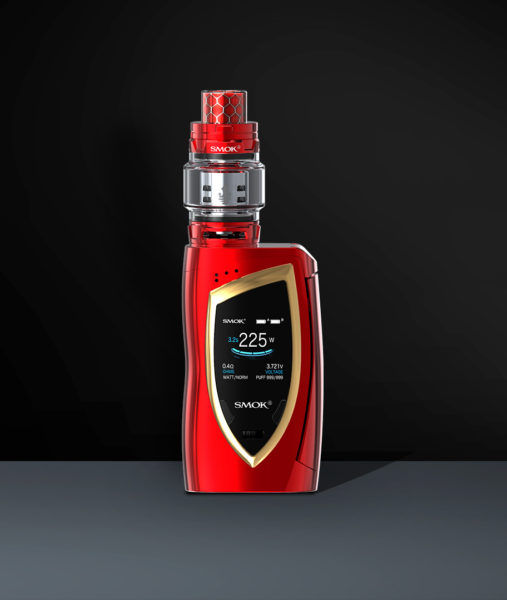 Blade Shaped Area: Blade shaped areas on the front and back sides of Devilkin exude a supreme glory. The front "blade" functional area consists of OLED screen and UP/Down button, which is more convenient to operate. The back "blade" snake pattern area will activate your vaping passion deep inside.
Big Fire Key: Lateral big fire key is ergonomically designed which makes it comfortable to hold, with simply press you can easily finish all the operations.

225W Output Power: Its max output power can be up to 225W. You can enjoy 225W high wattage that powered by 2 x 18650 battery. Higher power output and massive clouds for you.